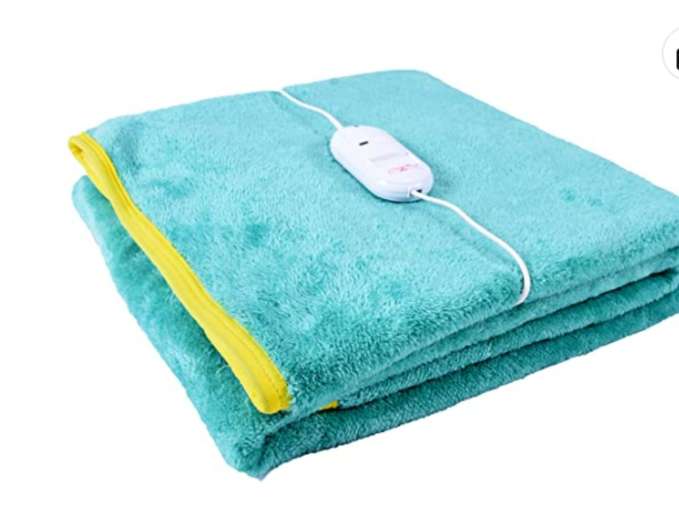 Getting into a cold bed at night after all the work done in winter feels like a chore in itself. Although you can heat your room with a room heater, the bed is still cold. But now there is no need to worry because now technology has brought a bedsheet that will warm your bed after few minutes. Let's find out where to buy and how to use.
It is very easy to use. You have to put it on your bed, spread your regular bed sheet over it and just plug the included plug into the bedside switch. Remember to point the end of the plug towards the headboard when laying. Now once you launch, you will get 3 modes in it.
The first mode is light, the second mode is medium, and the third mode is high.
In the bitter cold of December and January, turn it on high mode 10 minutes before bed and lie comfortably in a warm bed for 10 minutes. But remember that after lying down, you must do it on medium or light mode because after you go to bed, so much heat will not be needed. However, it also has a treatment for overheating and this bed warmer automatically shuts off after 12 hours of continuous operation.
Very easy to buy
You can buy it from any online platform like Amazon or Flipkart. It comes in two sizes, one for a single bed and the other for a double bed. Talking about the price, these bed warmers start from Rs 999, but if you care about durability and safety, good bed warmers can be found between Rs 2500 to Rs 3000. Make sure the bed-warmer you buy is shock-proof, comes with at least a one-year warranty and has a good quality 2-pin plug.
Poor quality plug shots run the risk of becoming seric
The electric bed warmer comes in five colors including cream, blue, grey, red, white and purple. Talking about power consumption, it takes 2 coils of 70 watts each. According to this, if you run this bedsheet for 12 hours a day, this bedsheet consumes less electricity than a ceiling fan.
,