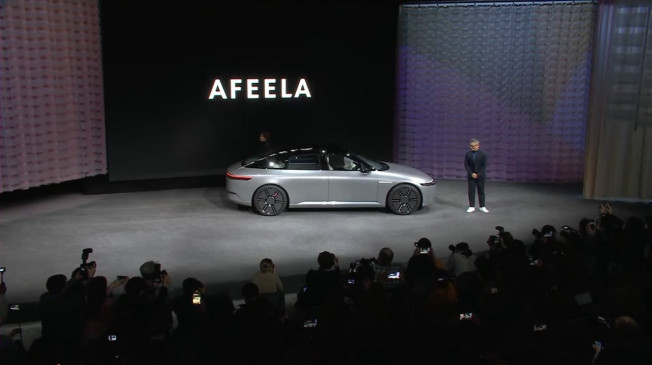 Digital Desk, Las Vegas. Tech giant Sony and automaker Honda's joint mobility venture has launched a new electric vehicle (EV) prototype Afila at the Consumer Electronics Show (CES) 2023 in Las Vegas. The new car will go on sale first in the US in 2026, The Verge reported. It will reportedly start pre-orders in 2025.
According to Sony Honda Mobility CEO Yasuhide Mizuno, the vehicle will leverage Sony's experience with artificial intelligence (AI), entertainment, virtual reality (VR) and augmented reality (AR) to present a unique EV.
Afila represents our concept of an interactive relationship, where people experience a sense of interactive mobility and where mobility sensing and AI technologies are used to identify and understand people and society, Mizuno said in a statement.
Mizuno also states that Afila will strive to embody autonomy, growth and affinity. Sony also said it expected to offer its software subscription services, so car owners would likely pay a monthly fee to access certain features.
Source: IANS
Disclaimer: This is a news story published directly from the IANS news feed. Along with this the team of bhaskarhindi.com has not made any edits. In such a case, the responsibility of the concerned news shall be solely with the news agency.
,