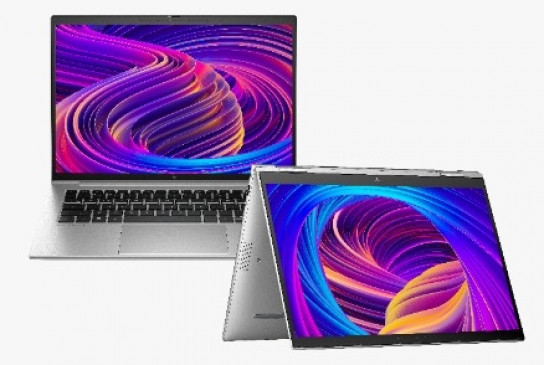 Digital Desk, Las Vegas. HP Inc. at the Consumer Electronics Show (CES), 2023. has unveiled new laptops and monitors designed to deliver a superior hybrid experience in today's digital world. About 77 percent of employees prefer the hybrid model, but being productive in a hybrid environment comes with challenges, the company said in a statement. The HP Dragonfly G4, HP EliteBook 1040 G10 and HP Elite x360 1040 G10 laptops deliver collaborative experiences with new intuitive video conferencing innovations to recharge hybrid work.
These new laptops offer multi-camera experience, auto camera selection and more. The multi-camera experience feature supports dual video streams and camera switching so users can conveniently display their face and an object or a whiteboard at the same time.
The Auto Camera Select feature uses intelligent face tracking to detect which camera the user is facing to keep the audience engaged without having to close their eyes. The company has also launched the HP E-Series G5 monitor with diagonal display sizes ranging from 21.5 to 27 inches.
Series Hybrid offers a range of options to help workers focus and stay connected with 4K resolution on select models, curved and ultrawide screens. All monitors in this series feature HP Eye Ease that reduces blue light exposure and an ambient light sensor that automatically adjusts screen brightness.
Also, the tech company unveiled the HP 710 Rechargeable Silent Mouse, which allows users to work with a compact design, silent clicks and up to 90 days of battery life. HP has introduced cloud gaming with the Omen Gaming Hub, the first Windows PC manufacturer with an integrated Nvidia GeForce Now solution.
According to the company, the Omen 17 laptop is HP's most powerful gaming laptop with a 13th Gen Intel Core i9-13900HX processor and the latest Nvidia GeForce graphics.
Source: IANS
Disclaimer: This is a news story published directly from the IANS news feed. Along with this the team of bhaskarhindi.com has not made any edits. In such a case, the responsibility of the concerned news shall be solely with the news agency.
,