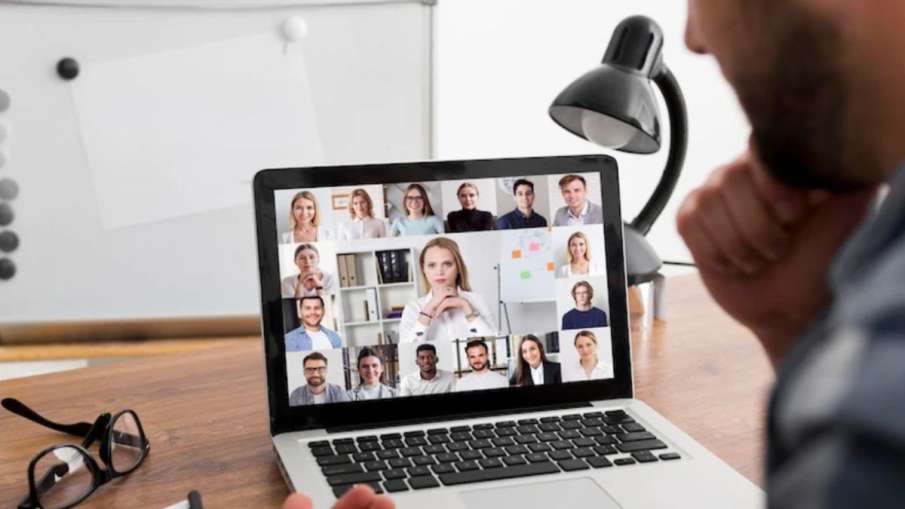 Google Meet 360 Degree Background: Google is constantly releasing multiple updates to improve its real-time video communication service Google Meet. Now Google Meet is also going to get the 360 ​​background feature update soon. The background feature will work to make the user's routine video conference more enjoyable. Let us give you more information about the 360 ​​degree background feature.
360 degree background
Google is preparing to bring dynamic 360 degree background feature to its Meet app soon. With this new feature, as you move your device's camera, your background will move with it. This background will move using your phone's gyroscope and orientation data. This feature is going to be available to users in a few weeks. User will get beach themed background first. This will be followed by themes like Oasis, Sky City and Sky City.
Emoji in video calls
In the new update of Google Meet, users are also going to get emoji support. During video in Google Meet, you'll see floating emojis on the left side of the screen. Also, you'll see the Video Tiles badge in the top left corner. Initially only nine emojis will be visible to the user. It will also feature Heart, Thumbs Up, Party Proper, Waves Joy, Astonished, Thinking, Cry and Thumbs Down emojis.
Android users will have to wait
Google has released its emoji feedback feature for web, iOS devices, and Meet hardware users for now only. In a few weeks, Android users can also get its support. The company announced the emoji response as part of a batch of Workspace updates in March last year.
,