Google Maps Alternative: Many people around the world use Google Maps. It made things a lot easier for us. It is one of the leading GPS-based navigation platforms in the world. Over time, the developers of Google Maps have added many new features to it, which make Google Maps unique. However, in the last few years, alternatives to MapMyIndia, Sygic, Waze and Google Maps have gained popularity. This is possible because these platforms have added some features that Google Maps doesn't have. Let's go into details…
Maples: MapMIndia Move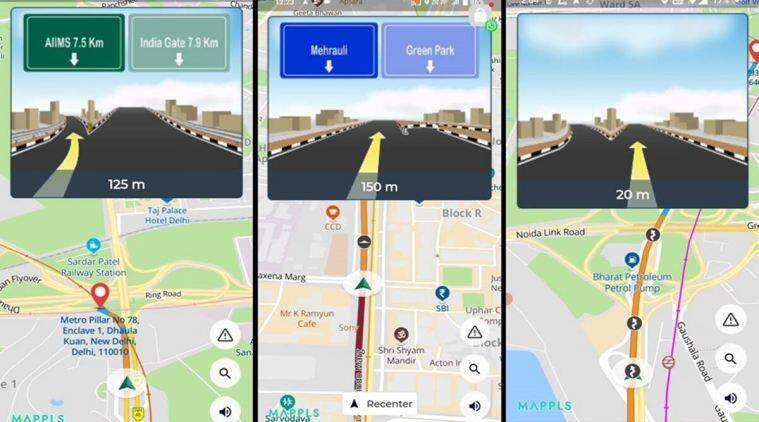 Maps, also known as MapMyIndia Move, is one of the most popular alternatives to Google Maps in India. Apart from features like voice-guided navigation and real-time traffic, Maple comes with many other features including reporting of faulty street lights, speed-breakers, potholes, waterlogging and other problems. The developers of this platform recently introduced a feature called 'Junction View', which will show users upcoming flyovers or intersections in the form of images, which will help in navigating.
Waze Navigation and Live Traffic (Waz Navigation and Live Traffic)
Waze is a navigation app where users share all kinds of updates like traffic jams, police alerts, hazard alerts, etc. The app instantly reroutes your route when it detects traffic with an ETA based on live traffic data. It's the only navigation app on the list that collects data from multiple users and uses it to show you the fastest, safest, and most efficient routes. Not only this, users of this app can see the gas prices at their nearby petrol pumps and can easily navigate to the cheapest prices.
News reel
CGIC GPS Navigation and Maps (CGIC GPS Navigation and Maps)
Sygic has more than 200 million users worldwide. This app allows you to download offline 3D maps of all countries in the world, which can be used for navigation when there is no internet connection. Like Google Maps, Cizik gives you real-time traffic information, voice navigation, speed limit warnings and even parking suggestions.
Also read- Jio or Airtel.. Whose Rs 296 plan is the best deal?
Car Loan Information:
Calculate car loan EMI
,